Since over a decade ago, a trend circulates every home and every home design channel—the open concept. Walls that were used to separate the living area and the kitchen, or the kitchen and the dining area were all knocked down to make way for this trend.
The main idea of an open concept was to create a spacious home space where different areas of the house can come together into one communal space. And this concept became a trend for a reason—it showcases a lifestyle of a happy family living together under one space. Parents can watch their kids play as they cook in the kitchen and family members can be together while being in different "rooms".
The pros and cons of an open-concept
Pros
Cons

It's easier to move around the house with no doors to open or close and walls to hinder traffic.

Shared natural lighting helps make the home seem more spacious. 

For parents with small children, the open floor concept helps them to supervise their children while attending to other things.

Without walls, homeowners can easily change the layout of the whole space.

The open floor concept is also a great way to entertain guests as homeowners can cook while communicating with guests in the dining or living room.

With fewer walls or partitions, there is lesser privacy between each family member.

Since nothing is separating the kitchen from the living room, the sofa might smell like yesterday's dinner.

Homes with the open concept will have trouble containing and blocking noise.

Since homes with an open concept have a visible view of all spaces, the spaces need to be well-maintained to avoid making a visible mess.
But is this open concept still relevant in this pandemic?
Ever since the pandemic, many of us were forced to stay indoors. We work at home and our children study at home—if our time is not spent in our study room, it's spent in the living room. The new normal has now allowed little to no privacy between each member of the family. So what does this mean for the open floor plan, a plan that is specifically designed to create one communal space?
Now, people are asking for more privacy in their own homes. They want to be able to work in silence and be comfortable in their own space. This problem happens in Singapore too. According to TODAY, more young Singaporeans are considering renting a flat to get more privacy.
Well, if you think your home could use an extra wall or two to give you this personal space, then yes—walls should make a comeback. But this pandemic won't last forever. If you are just looking for temporary solutions, we can help!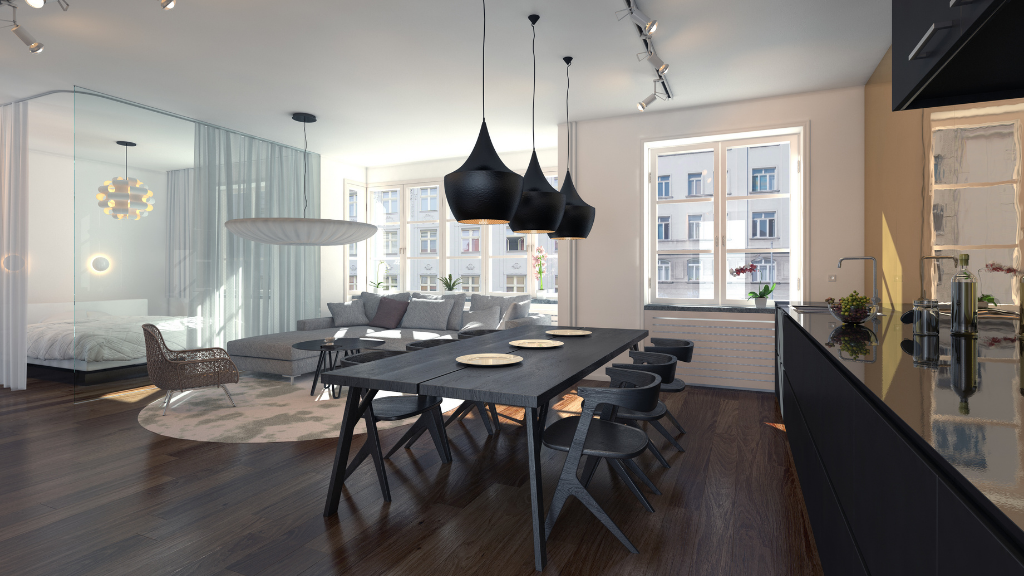 To give you the privacy that you need, we can utilise smart designs and chic room dividers such as windows, folding panels or collapsible wooden doors. But if you want to maintain that open concept look, you can also use collapsible glass doors or glass partitions. And if that's not an option for you, you can also get started with custom fabricate carpentry dividers and add blinds or curtains for privacy whenever you want.
So, to answer your question, yes, we believe that the open floor plan design is still very much relevant today as it makes our small rooms appear more spacious.
An open floor plan doesn't necessarily mean no privacy for you and your family members. If privacy is what you seek, you will need to get a professional opinion on this. Get in touch with us now and we will bring your dream home to life.